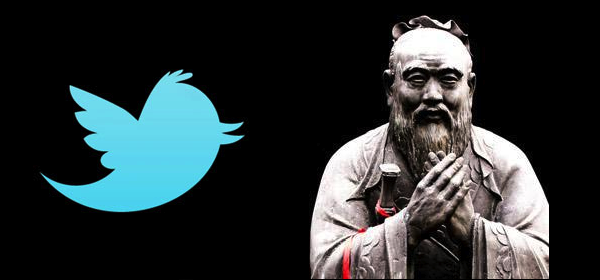 Confucius140 is a twitter experiment that started in December 2009 with a simple idea. Test the growth and responses on twitter of an automated account. Confucius is tweeting twice a day, one of he's famous quote. Randomly.
Growth amongst followers has not been spectacular, but steady. Move importantly, we see that Confucius has found (or has been found) by it's audience. His quotes are regularly re-tweeted.
Here are the latest score and stats from the various analytics sites: The Klout score, the Retweetrank, the Twitalyzer stats, the Tweet grader!, the PeerIndex rank or the Twittercounter.